Song Giang Solar Power Plant project has been approved by the Ministry of Industry and Trade to be added to Khanh Hoa Electricity Development Plan for the period of 2016 – 2025, with consideration to 2035. The project has a land use area of ​​about 60ha, located in Cam Thinh Dong and Cam Thinh Tay communes (Cam Ranh City), designed capacity of 50MWp with a total investment of VND1,200 billion. After being put into operation, Song Giang Solar Power Plant will provide the national electricity system with an output of more than 80 million kWh per year.
Sông Giang Solar power plant started construction in November 2016 and signed a power purchase contract with Electricity of Vietnam (EVN). After 6 months of construction, Song Giang Solar Power Plant has put into operation on April 15, 2016 and officially operated commercial electricity on 8-5-2019.
Song Giang Solar Power Plant uses the current advanced power generation technology of EPC Waaree Energies Limited. This is one of the leading companies in India, specializing in providing EPC general contractor services for renewable energy projects, especially projects on installing solar panels with capacity up. to 1.5GW. Waaree has implemented more than 280 solar power projects in India and over 68 countries around the world.
The plant installed 135,600 single-crystal panels to directly convert sunlight energy into electricity. The capacity of each battery plate is 365Wp, conversion efficiency is 18.81%. At the same time, build 9 5MVA turbocharging substations. The plant is connected to the national electricity system with a plan to build a new 22 / 110kV lift substation with ABB equipment; building transitional transmission lines to 110kV South Cam Ranh station.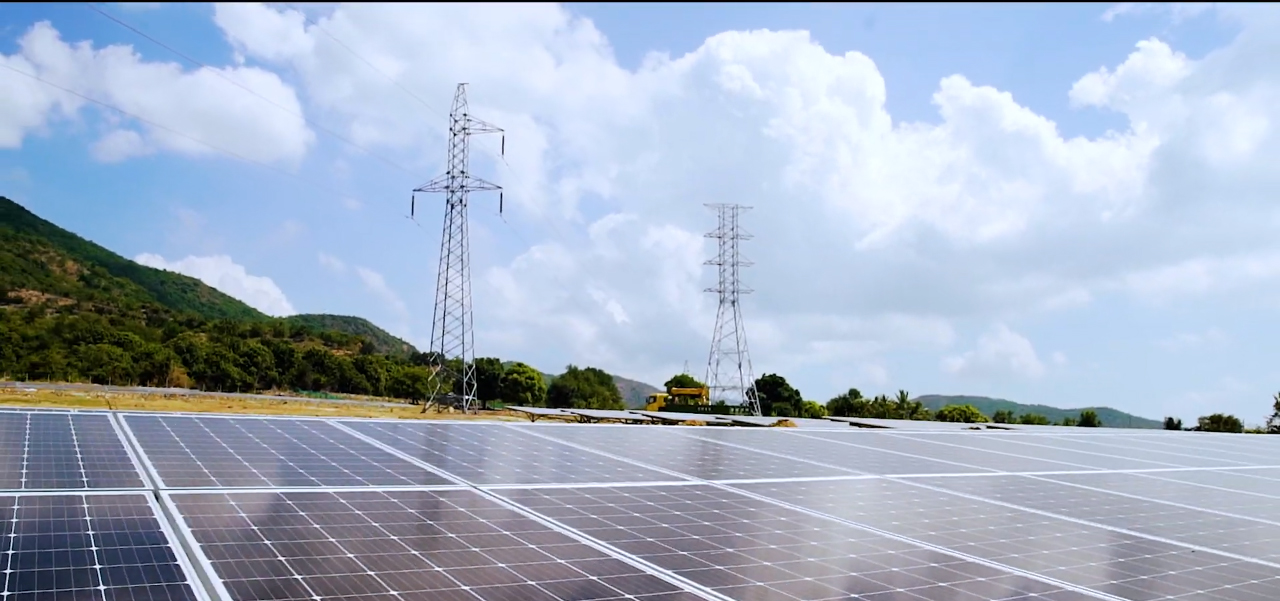 Mr. Shiv Kumar Mishra – Project Manager of General Contractor of Song Giang Solar Power Plant said: "This is a great and challenging project for us. Although it was difficult due to the rain, we completed this project in record time. In order for the project to go into trial run, operate earlier than expected, EPC General Contractor Waaree, subcontractors: Toji, Thanh Nhan, Van Tuong, EMETC, NT Power, TNC … and JSC Indochina electricity construction TV (consultancy unit), Khanh Viet Electric Construction and TV One Member Co., Ltd. (project construction supervision unit) has seriously cooperated and made every effort to speed up the progress, making work day and night constantly. The plant performs environmental impact assessment reports and has been approved by the provincial People's Committee. The plant offers significant environmental benefits for sustainable development compared to traditional energy sources. Photovoltaic system is a safety technology that has been proven to not produce noise and no pollution during operation ".